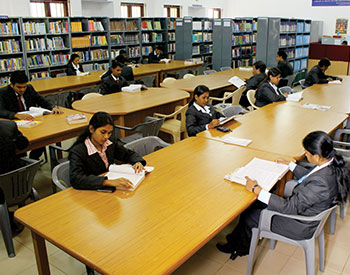 THE LIBRARY
The academy's main library has 6919 volumes, 26 national journals ,24 international journals and 8 National/ International magazines. There are also 420 CDs available. Additions are being made constantly.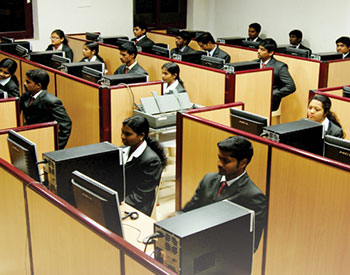 COMPUTER LAB
Our computer centre is being provided with the advanced software and hardware facilities, high end servers and the broad band internet connectivity which has 100 HCL Pentium IV infinite systems to enable high speed processing.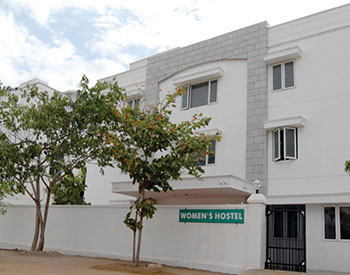 HOSTELS
Separate hostels for the men and women are available within the academy campus itself. The hostel buildings are most modern with all the conveniences and are served with wholesome vegetarian and non - vegetarian food.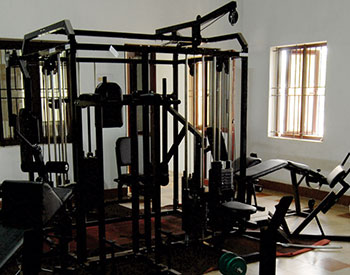 MULTI GYM
Apart from the curriculum our focus is on the personality development as well. The institution has set up a fitness center consisting of multy gym and provided with the sports equipment for the students.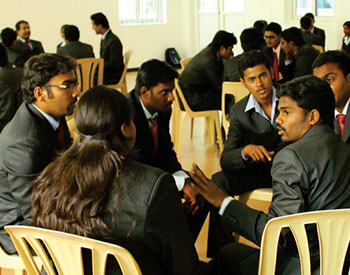 MEDICAL FACILITY
The academy has made arrangements with the PSG Institute of Medical Science & Research Hospitals Coimbatore provide necessary health care and treatment for the faculty and the students.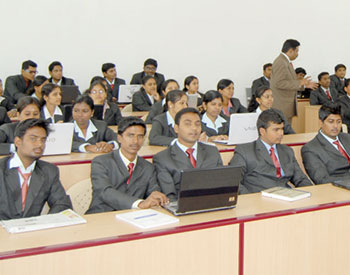 MODERN CLASSROOMS
Modern and sophisticated classrooms are comfortably furnished well lighted and well ventilated. LCD projectors and OHPs are used for classroom teaching and other presentations.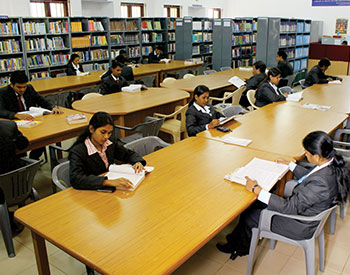 RESEARCH LIBRARY
Apart from the main library, there is also a Research Library, which has 1054 books for the references of the M.Phil. and Ph.D. research scholars. In addition, the students can access the online resources also.

C.Vidya Bharathi
University Rank Holder
2009-2011 Batch
" The meticulous efforts made by GRDAM have shaped me to achieve things in my acdemic and proffessional career. "

Sowmya Valsaraj
Executive in Citi Bank
2009-2011 Batch
" The systematic planning and professional delivery of the MBA process at GRDAM are on par with IIMs and IITs. "

T.G.Geethu
University Rank Holder
2011-2013 Batch
" The unique system that GRDAM has evolved for the delivery of MBA process is the key factor for the success of the academy as well as the budding managers. "

Ms. J.Divyalakshmi
University Rank Holder
2012-2014 Batch
" An aspiring professional prevailing in the GRDAM campus sculptured me to become career woman of my choice. "

Mr. Antonie Pio Flavian
Entrepreneur
2015-2017 Batch
" The seeds of Entrepreneurship were sown by the activities inculcating the problem solving, communication and decision making skills conducted by Entrepreneurship Development cell during the E WEEK celebrations in GRDAM. "

Ms J.Godviya Angelene Mercy
Deputy Manager, ICICI Bank (Vehicle Loan)
2016-2018 Batch
" The personal and professional guidance provided by the Faculty team GRDAM exposed me to a great learning environment and helped me to become a career woman. "

Mr. Pravin Muralidharan
Wildcraft India Pvt Ltd, Zonal Head -AP & Telengana Corporate & Institutional Business
" The friendly environment, the systematic approach towards imparting education at GRDAM made me a competent individual. I dedicate my success to GRDAM team who guided me to become a successful management professional. "

BANKA SANKEERTHANA
MBA INTERNATIONAL BUSINESS, FIRST RANK
" The MBA – IB Program at GRDAM has given me plenty of opportunities to learn and work with the skills learnt. The activities conducted during the course have helped in improving my skills in communication, Presentation and Team Building. The experience at GRDAM gave me a new perspective to approach, face and tackle challenges and concerns. "

ROHINI .N
MBA, FIFTH RANK
" My Course of MBA helped me to bridge the gap between gaining industry expected skills, building networks and preparing myself to face challenges. My Batch mates and Professors together helped me to learn more. Every moment of spending at GRDAM is cherished and am being thankful for everything I have received from the institution. "

RANCHANA .K
MBA, SEVENTH RANK
" GRD AM was a great place to do MBA course. It made me a better person helping me to develop a positive attitude towards myself and my career. It is an amazing place to learn that provides lots of opportunities to explore our interests both in academics and extracurricular activities. Thanking the faculty and Placement cell wholeheartedly. "