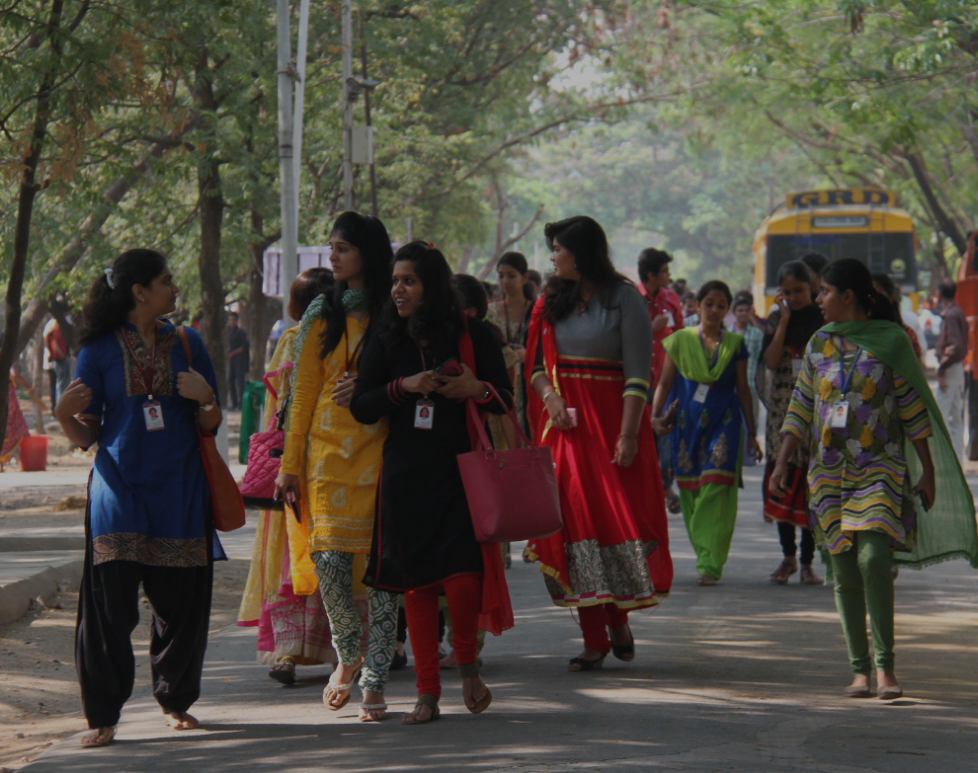 Why GRD?
Studying at GRD is a lot more than earning a degree or helping oneself get ready for a career. Of course, it is one of the finest campus in India, in terms of the ambience, facilities and eminence of the faculty. But, above all of it, we are keen on helping the students develop a vision in life, a vision that enables them to deal with the world as well as themselves even for decades after leaving the college. Apparently, what awaits you here is not just a conventional classroom. Interactive sessions, seminars, events designed for personality enhancement, face to face discusions with celebrities and intellectuals, creative workshops, study tours.....the list of things you will get engaged in is long. Yes, now it is your turn to make the decision.
Read More
Events
---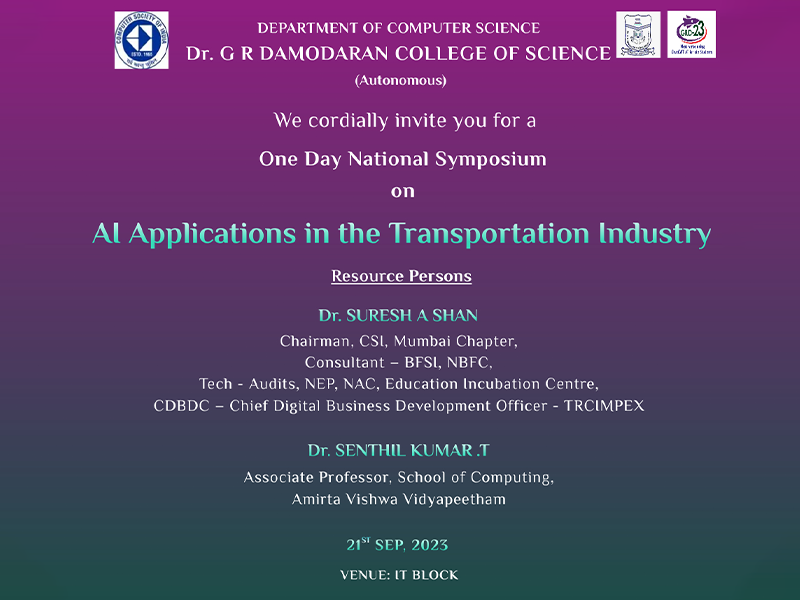 One Day National Symposium on AI Applications in the Transportation Industry
21th Sep 2023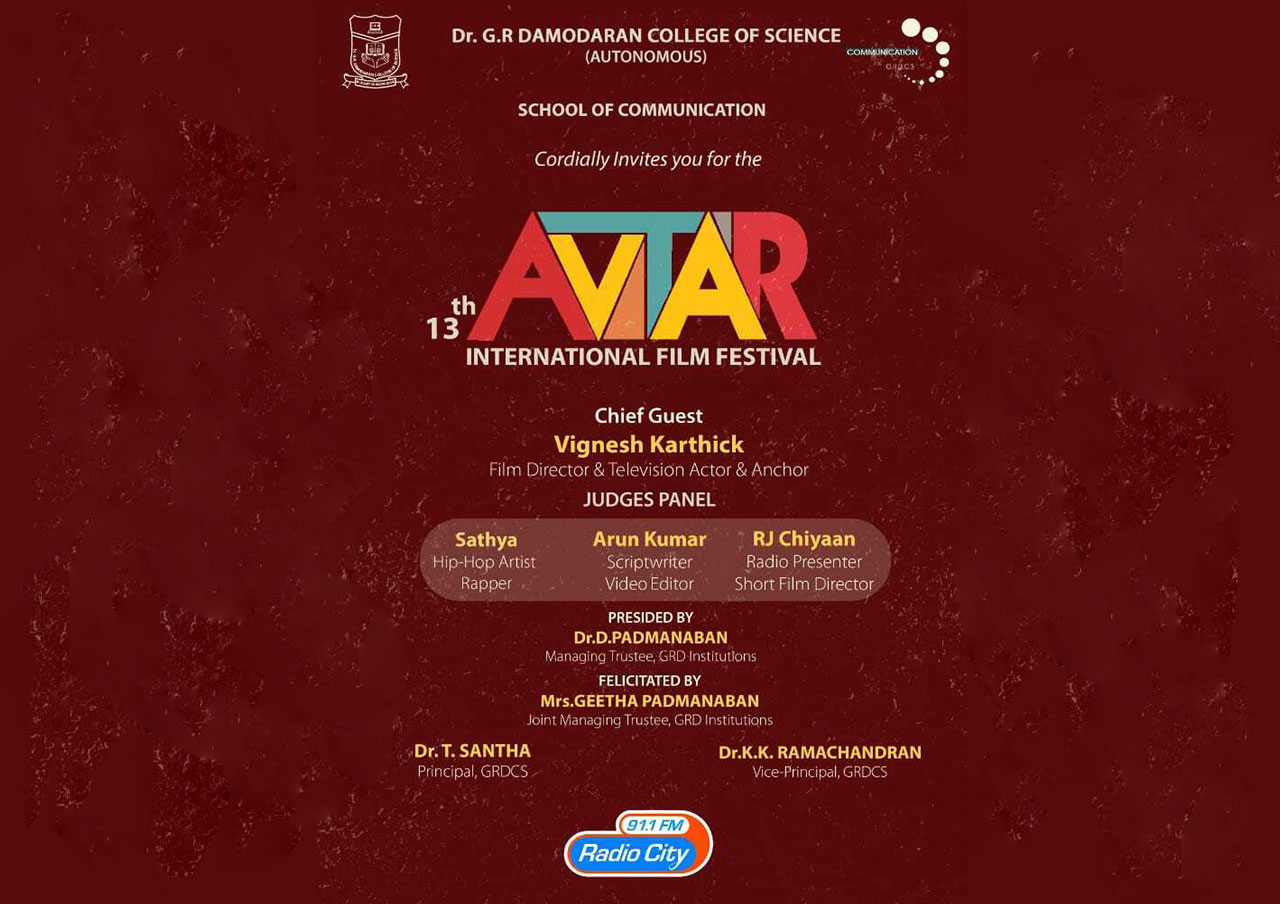 Avtar 13th - International Film Festival
11th March 2023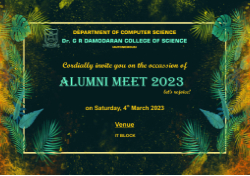 Alumni meet 2023
4th March 2023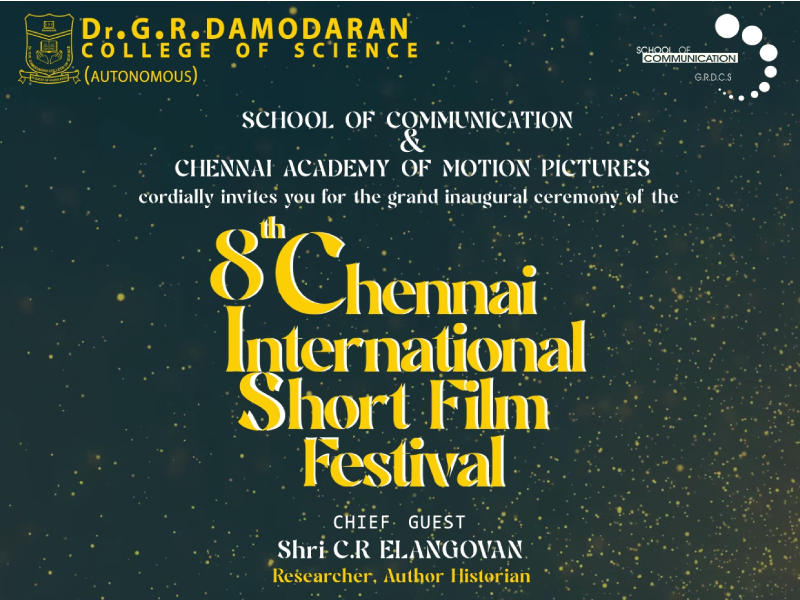 8th Chennai International ShortFilm
1 & 2 March 2023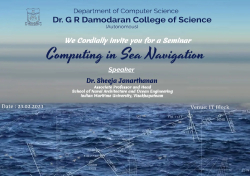 Computing in Sea Navigation
23 February 2023


Dr. A. P. J.ABDUL KALAM
The Former President of India
My greetings to GRD College of Commerce and Science Management.


Mrs. SUDHA. N. MURTHY
Founder - Infosys Foundation.
This is one of the best colleges I have visited.


Mr. N. RAM
Former Editor in Chief, The Hindu, Chennai
This is clearly an exceptional college with the right priorities and excellent resources.


Dr. P. CHIDAMBARAM
Union Minister of Finance
It was a pleasure to address a gathering of self confident, self assured, articulate and ambitious students. The more I speak to such students, the more I learn about the generations that will lead India to bright future.


V. V. S LAXMAN
Former Indian Cricketer
It was my pleasure visiting your college, the values and teachings being imparted are exeplary. Also I am very impresed with the exposure being given to the students. I wish you all lots of success in the future.


Mr. VIJAY AMRITARAJ
Former Indian Tennis Player, Sports Commentator and Actor
Absolutely wonderful experience to interact with the students. All I can say is India's future is safe in their hands. May God bless the staff, students.


JONTY RHODES
Former South African Cricketer
I had forgotten how energizing it is to spend time in the presence of bright, inquiring minds! Thanks for having me.


Ms. SHOBHA DE
Writer Mumbai
I enjoyed the short time spent with a vibrant, well informed and well mannered bunch of students. I feel optimistic about the future of our great country after the visit. Keep up the good work.